St. Patrick Lutheran Church of Chipley, Florida (2019)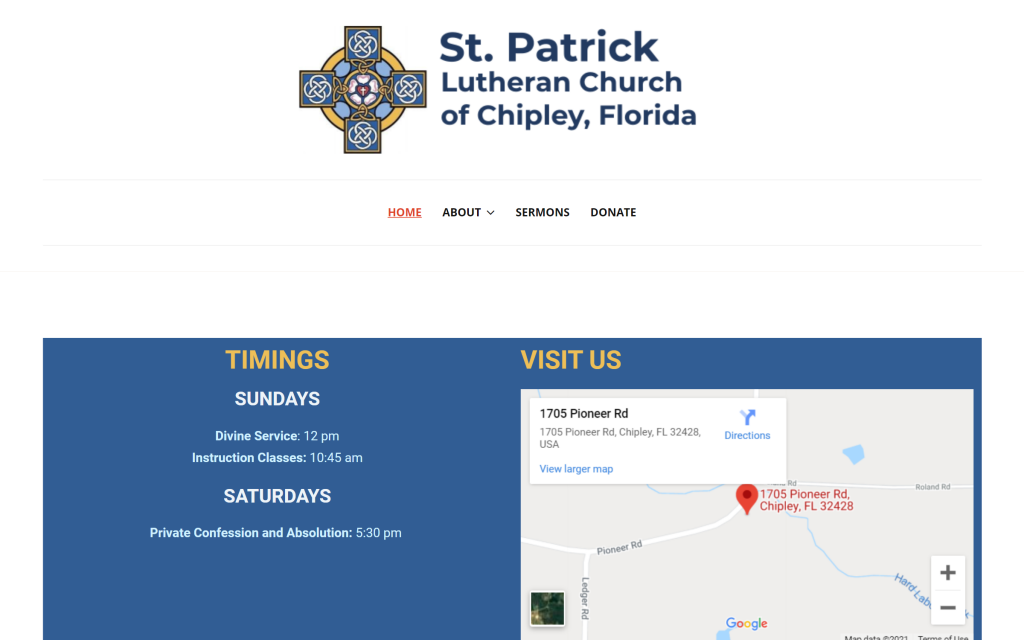 St Patrick Lutheran Church is a Lutheran Church based in Chipley, Florida. The site is designed on WordPress.
This was one of my earliest web projects. I helped to set up a ready-made theme for the site as well as make an RSS feed for their sermons archive.